Students in 5th Grade Instrument Club have been learning to play the ukuleles!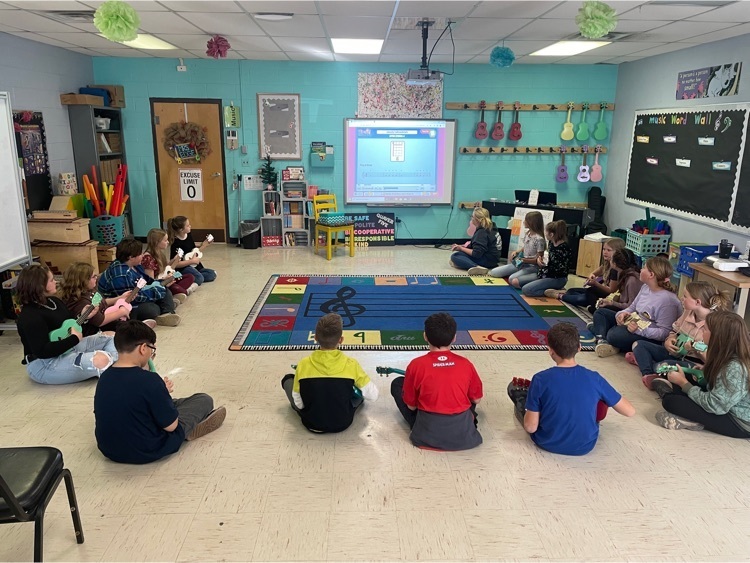 Happy Thanksgiving Break - November 21 -25!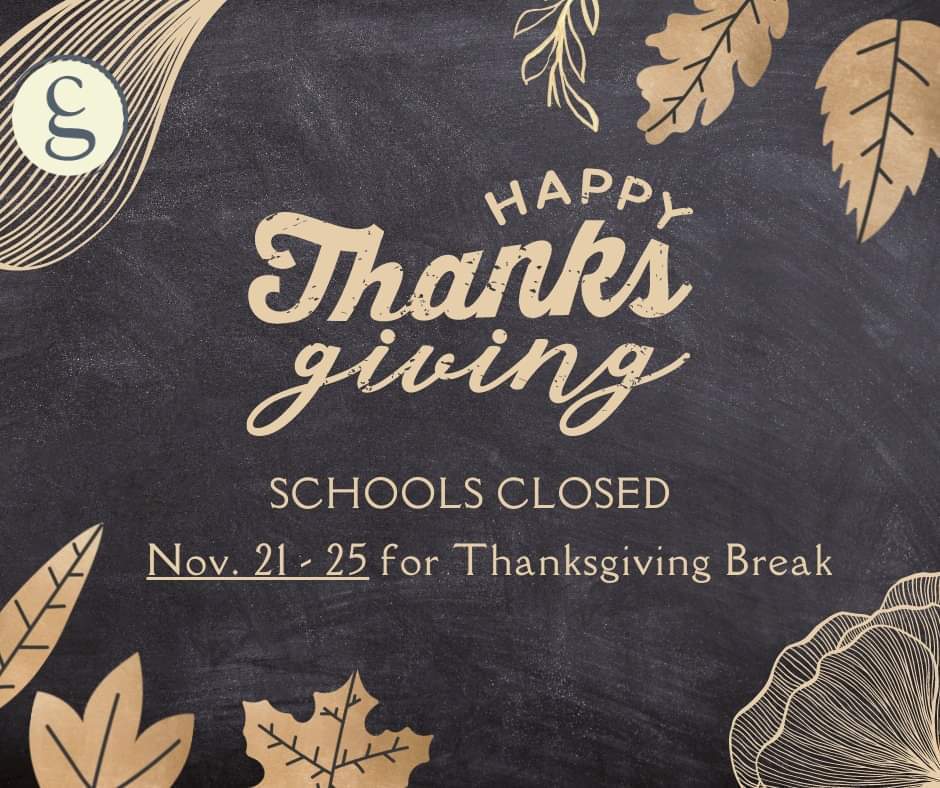 Students in 1st and 2nd grade enjoyed their Thanksgiving lunch with their teachers and aides today! The teachers decorated the tables to make lunch super special for their "classroom families"!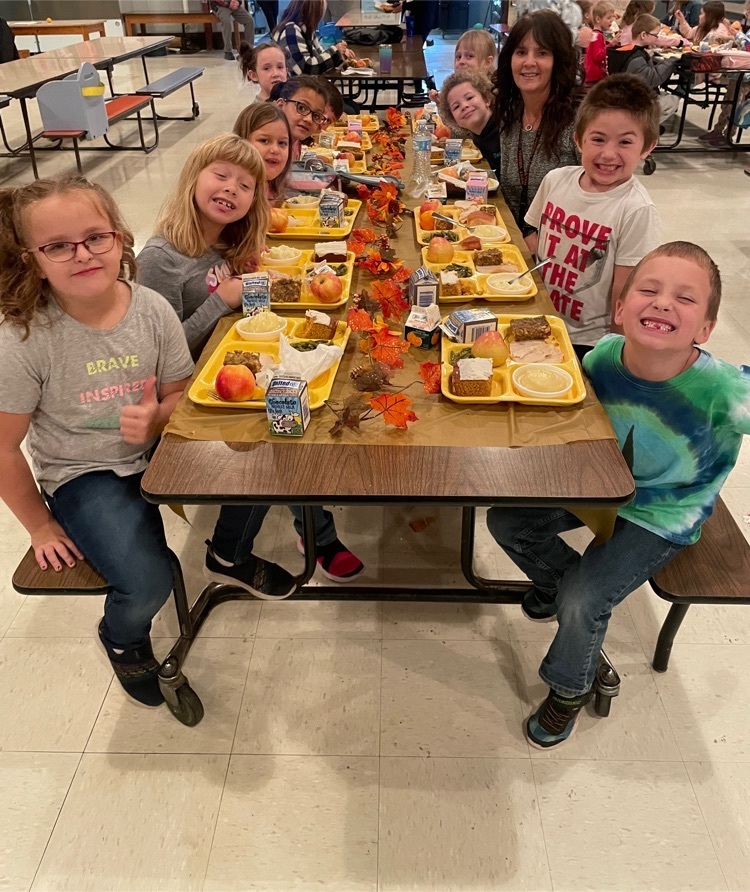 Greenbrier County Schools will operate on a 3-HOUR DELAY TODAY, Thursday, November 17, due to inclement weather.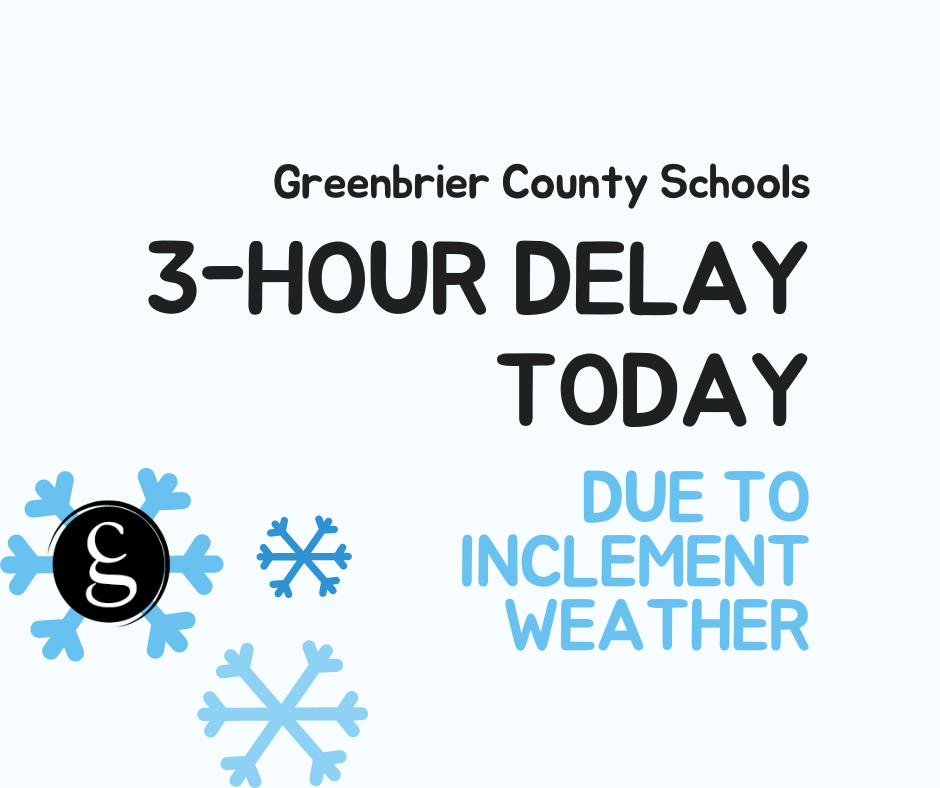 CALENDAR REMINDER: Tuesday, December 20, is the last school day before the holiday break. Wednesday, December 21, is a Professional Learning & Faculty Senate Day for staff. The winter break begins Thursday, December 22, and runs through Monday, January 2. School reconvenes on Tuesday, January 3. Enjoy a restful holiday break!

GCS is proud to partner with the WVSU Extension Service, Children's Home Society, and Greenbrier County Family Support Center to present the Healthy Grandfamilies Resource Fair at The Marvel Center in Rupert on Monday, November 14, from 5:30 - 7:30 p.m.
We had our first archery tournament of the year on Friday, November 4. Students in 4th and 5th grade qualified in order to participate. The overall winner was Elijah, a 5th grader, with a score of 239/300! Congrats to all of our students and winners!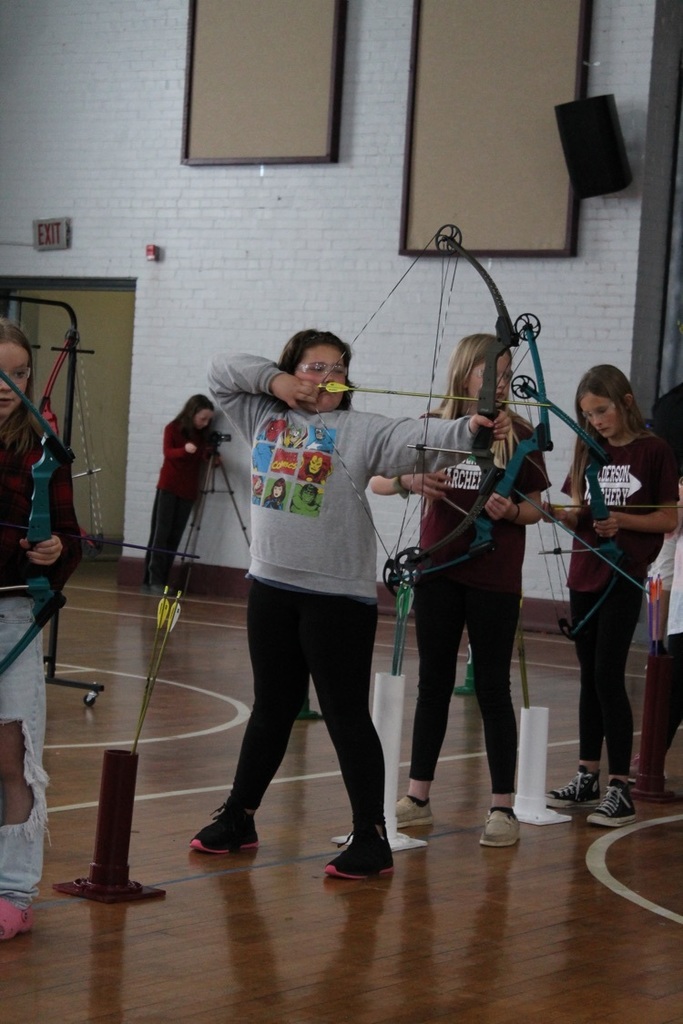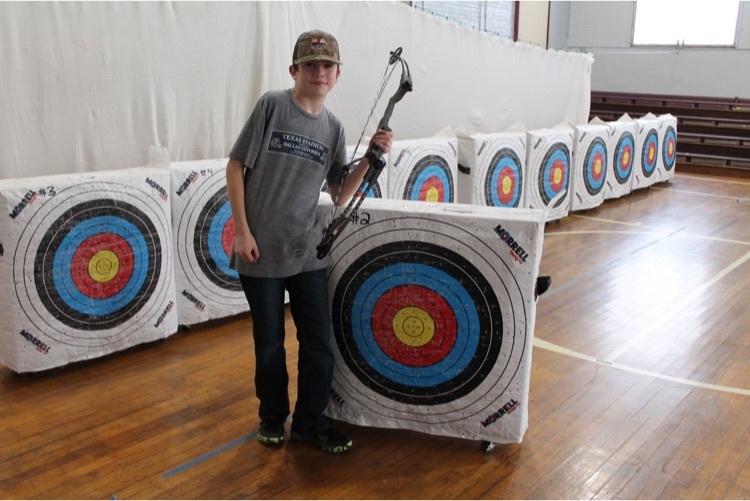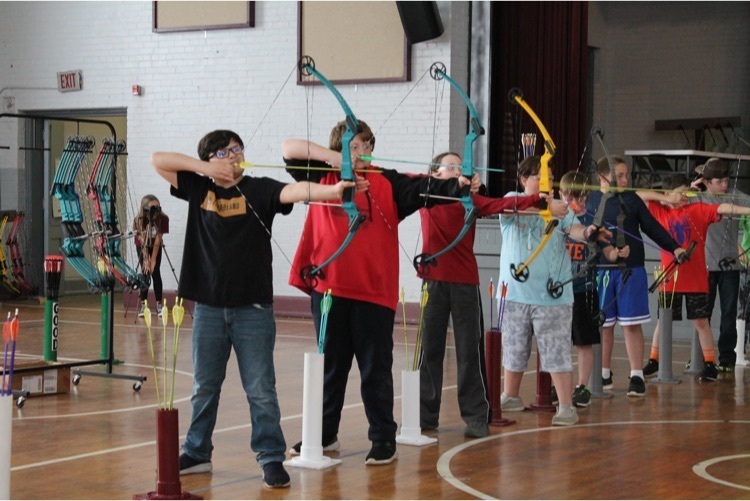 Greenbrier County Schools reminds families that schools will be closed on Tuesday, November 8, in observance of Election Day and Friday, November 11, in observance of Veterans Day. Please remember continuation of the school levy is on the ballot.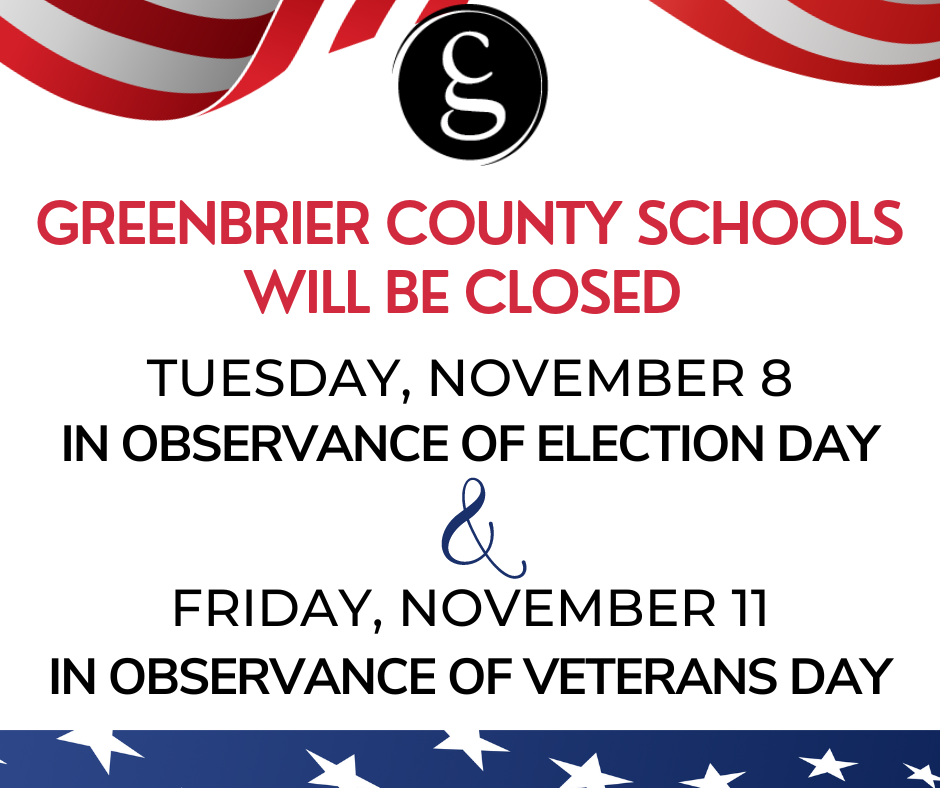 Candy Corn addition in Kindergarten today! 🎃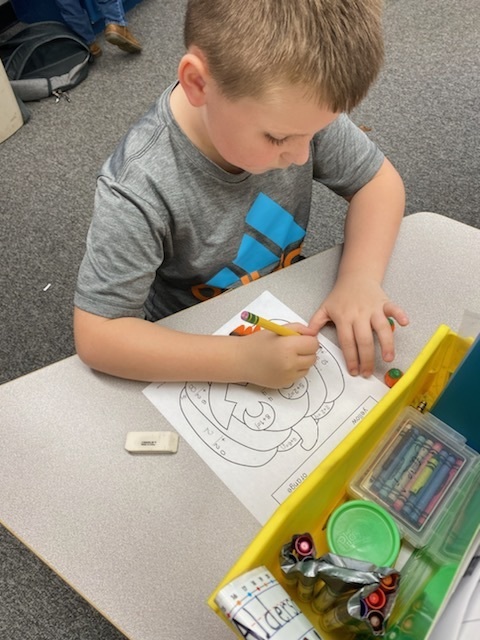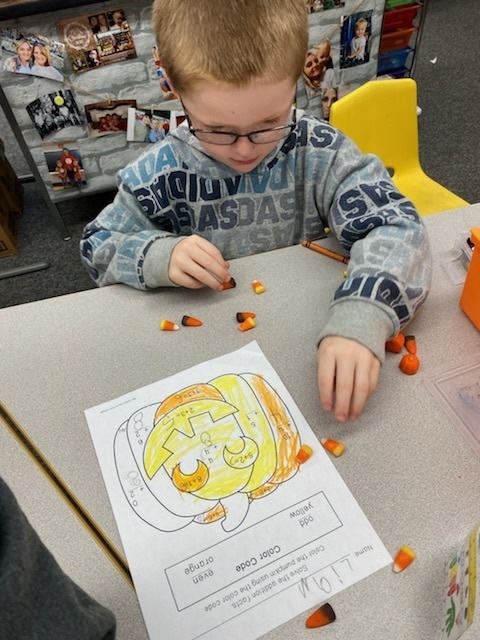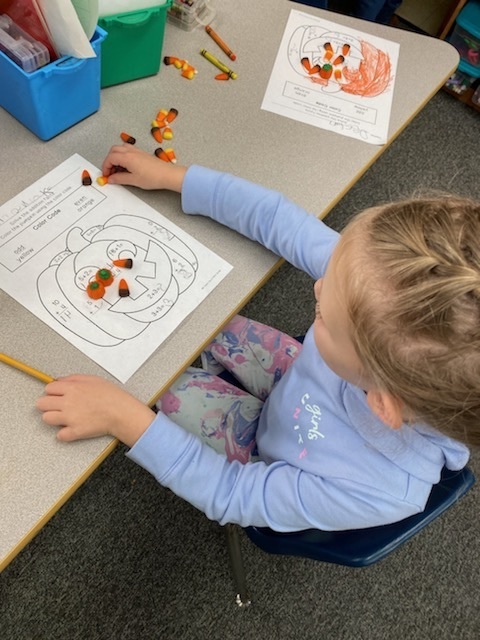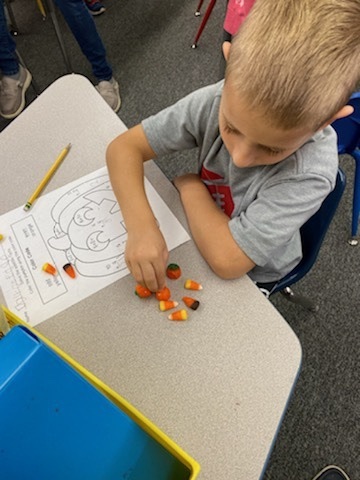 Please remember that continuation of the school levy is on the election ballot. The levy supports school security (including police officers in all schools), art & music programs; instructional materials & supplies; capital improvements; facility maintenance & repairs; personnel outside the school aid formula; and maintains employee benefits. Early voting ends Friday, November 5. Schools are closed on Election Day, Tuesday, November 8.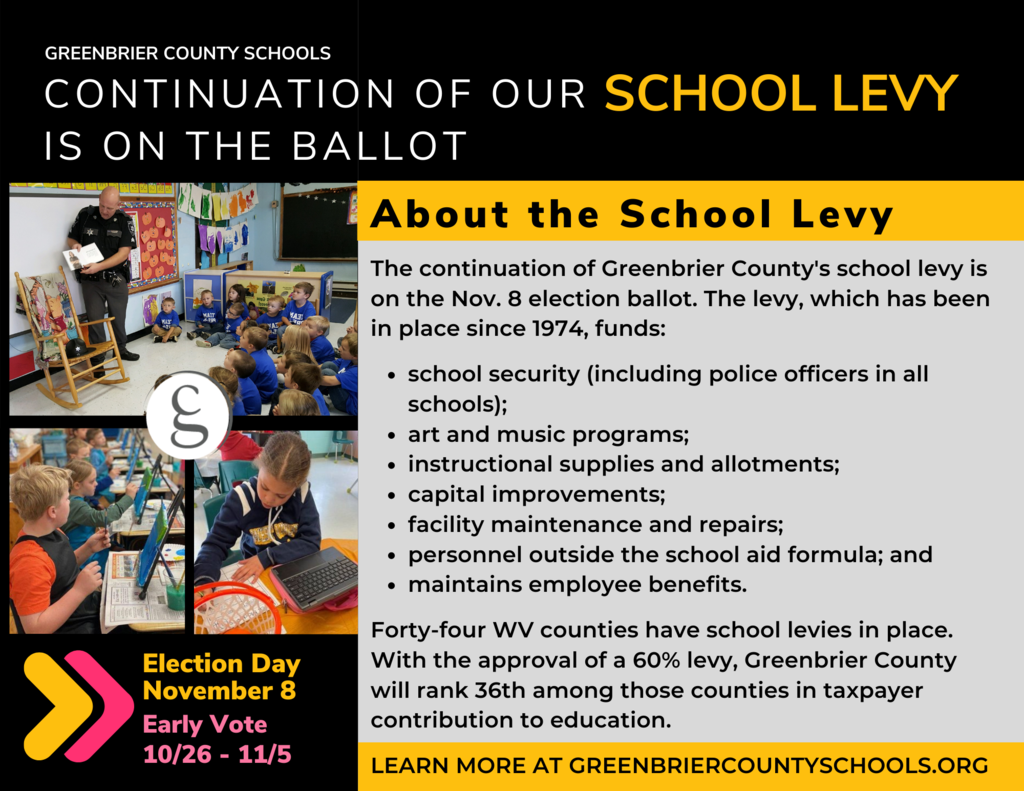 STEM challenge with after school. They used plant based packing peanuts as ghosts and made predictions as to which would desolve faster.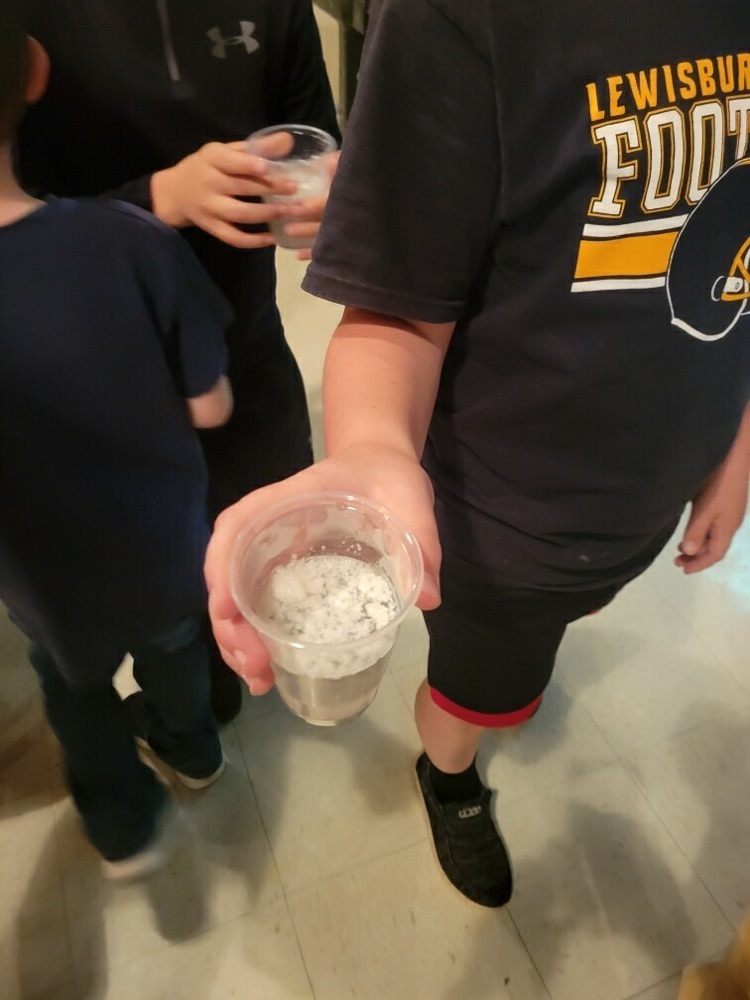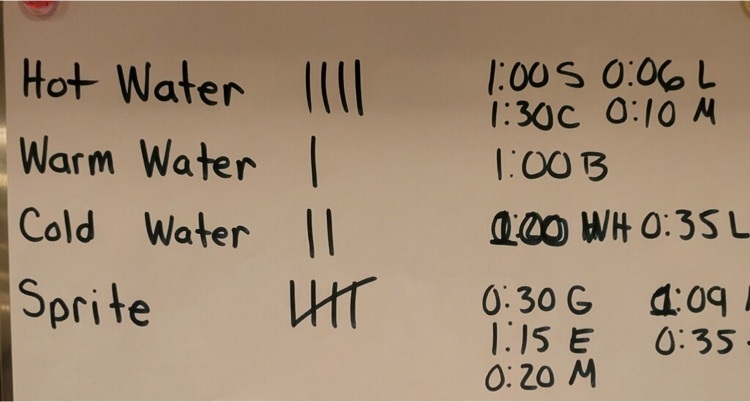 Miss Rose and Mrs. Grieg's third grades at Alderson Elementary celebrated Halloween with a full day of Spooky Science. Parent and Community volunteers helped assist in the procedures of each experiment! Everyone had a Spooktacular Time! 👻🎃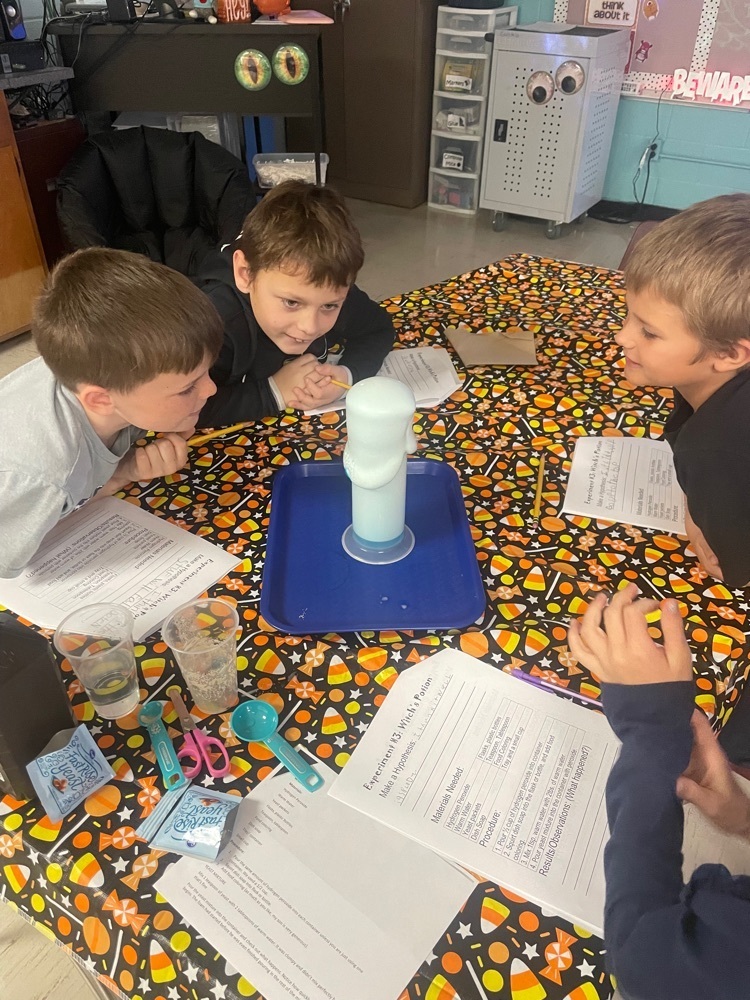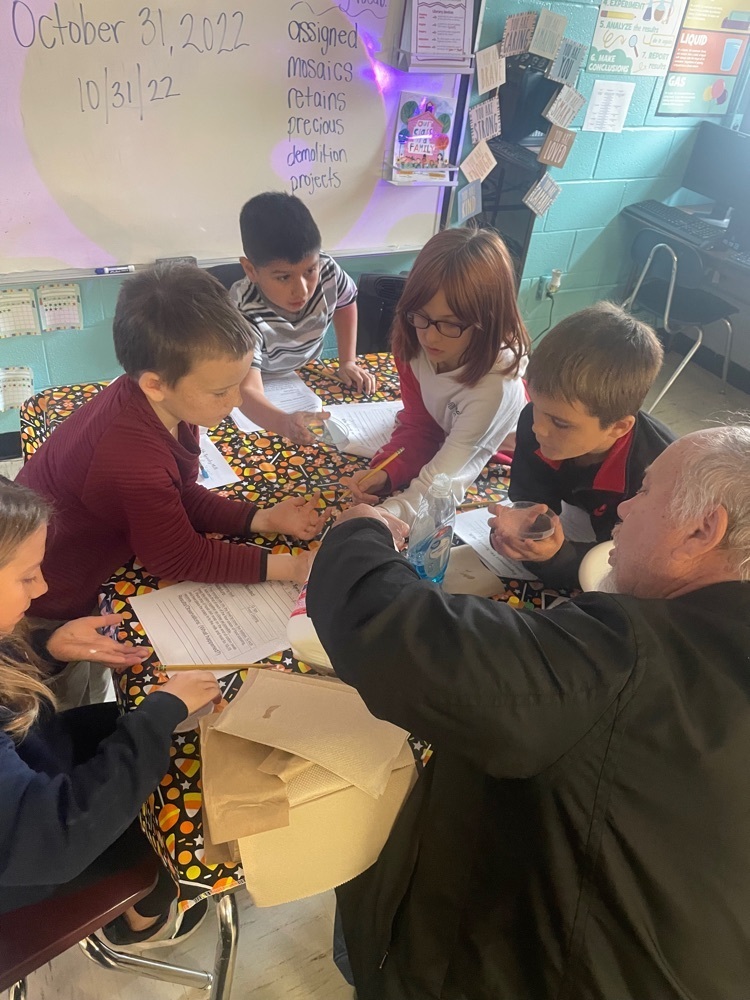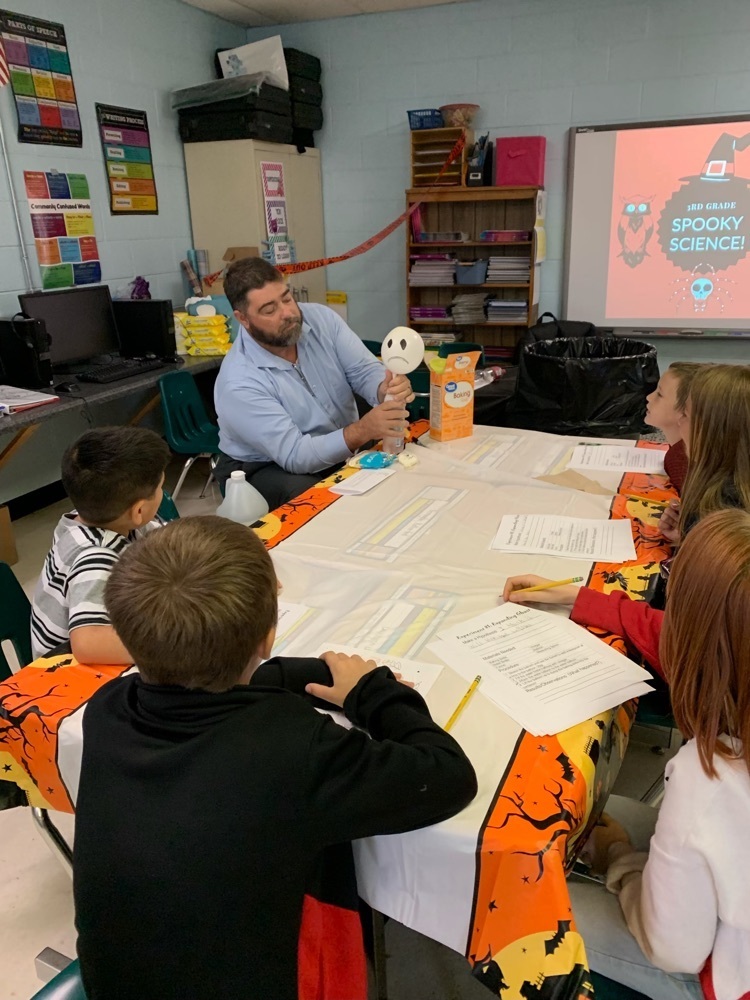 SMART 529 SWEEPSTAKES: SMART529 is celebrating 20 years by giving away three $20,000 savings scholarships to West Virginia children ages 14 and under. One scholarship has been given away already, but there is still time to register for the remaining two. Visit
https://www.wvtreasury.com/20years
for more details regarding the sweepstakes. Families must register to be eligible for the sweepstakes.

The continuation of Greenbrier County's school levy is on the Nov. 8 election ballot, and early voting at the Courthouse and Rupert Community Center is open now through November 5. Please remember schools will be closed in observance of Election Day on Tuesday, November 8, and Veterans Day on Friday, November 11. The levy, which has been in place since 1974, funds school security (including police officers in all schools); art and music programs; instructional supplies and allotments; capital improvements, facility maintenance and repairs; and personnel outside the school aid formula and maintain employee benefits. Forty-four WV counties have school levies in place. With the approval of a 60% levy, Greenbrier County will rank 36th among those counties in taxpayer contribution to education. Please visit greenbriercountyschools.org and select School Levy from the Site Menu options to learn more.
Fourth grade did the Re-Think Your Drink program last week through WVU Extension Service. There were activities throughout the week. The students looked at the amount of sugar in popular drinks. They were encouraged to drink more water. They made Re-Think Your Drink cards with sound. Here are some pictures of some of the cards. A huge thank you to WVU Greenbrier County Extension Service for all you do for our school!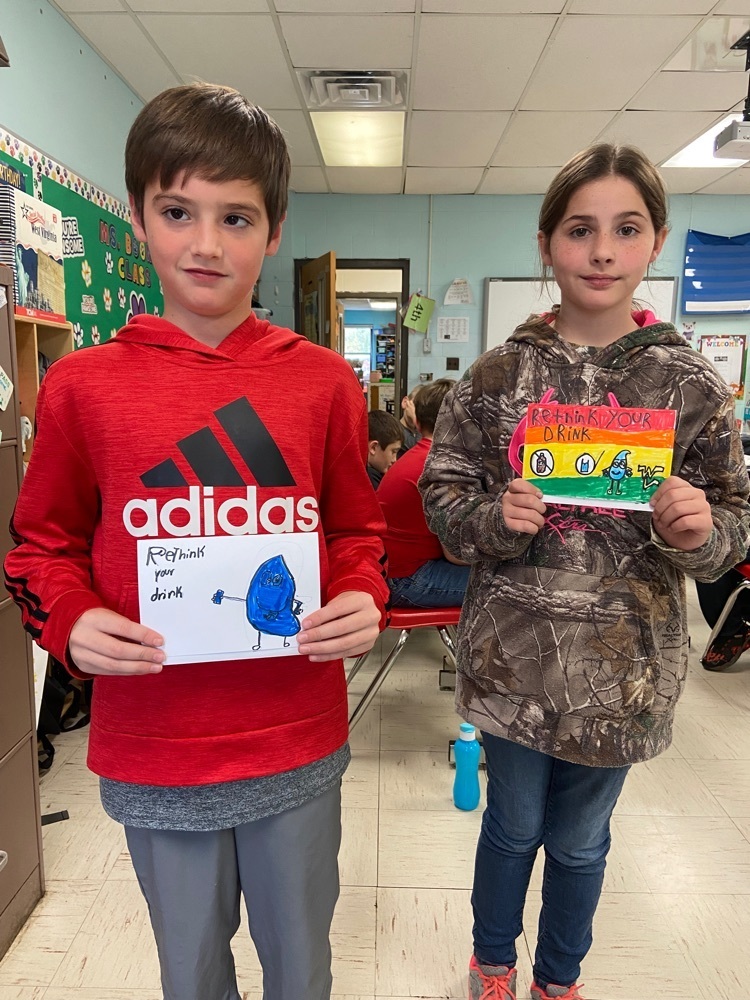 Attention Alderson Families, On Friday students must wear costumes to school, students cannot wear costumes that they need help getting on. Students will have a normal academic day until the Trunk or Treat event, if students are not here for the entire day they will not be eligible to participate in the event.
Be sure to dress up next week!!!

Please spread the word!!
Our 5th graders visited WVU on Friday for a college tour! Students answered the question, "What is college?". They enjoyed some time at Milan Puskar Stadium, took a ride on the PRT and completed a scavenger hunt!